The Andromeda Galaxy, M31, imaged by Brian and Robin Rice
Welcome to the Galloway Forest Astronomical Society's website!
The Andromeda Galaxy is the nearest major galaxy to our own Milky Way, and is thought to contain more than twice the number of stars at an estimated one trillion! The Milky Way and Andromeda galaxies are expected to collide, but there is no need to fasten your seat belts yet, as the best estimate for that happening is in 3.75 billion years time!
Astronomy has this ability to put our solar system into the context of the Universe, which as Douglas Adams pointed out, is big, really big! The Andromeda Galaxy is about 220,000 light years across, so if you could travel at the speed of light it would take you 220,000 years to travel the width of the galaxy. If that does not make you go W-o-w I don't know what will! Add to that the estimate that there are between 170 and 200 billion galaxies in the known universe, and it all gets a bit overwhelming! This is where I come back to "really big", which is easier to cope with. Astronomy really is far out man!
This website is where you can find news of the Society's activities and future events, and links to other websites and information about astronomy. If you would like to join us to learn more about the amazing Universe that we live in, then please get in touch. See the Contact Us page for details.
The Galloway Forest Astronomical Society was founded in 1998 as the Wigtownshire Astronomical Society, by Helen Macdonald. The name was changed in January 2011 to reflect the change of location from Wigtown to the edge of the Galloway Forest International Dark Sky Park (IDSP) at Glenamour, three miles north east of Newton Stewart. We are 'an unincorporated voluntary association', registered as a Scottish Charity, SC035033. We exist to provide education and equipment for our members, but also provide lectures and demonstrations to clubs, schools and youth groups throughout Dumfries and Galloway.
If you would like to support the Society and our aims, then please click on the donate button below.
We gratefully acknowledge support from Dumfries and Galloway Council, Kilgallioch Community Fund with funding from Scottish Power Renewables, and the Holywood Trust.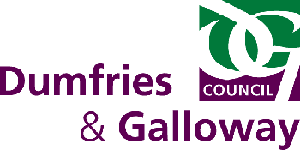 &copy Galloway Forest Astronomical Society 2013